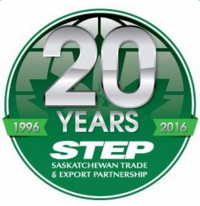 Saskatchewan Trade and Export Partnership has announced a list of five finalists for exporter of the year in 2016.
The finalists for Saskatchewan exporter of the year include Ceres Global Ag Corporation, the grain terminal at Northgate.
Other finalists include Oleet Processing, O and T farms of Regina, computer software company Vendasta Technologies of Saskatoon, Crestline Coach of Saskatoon and Carrier Forest Products of Big River.
The winner will be announced at the Trade and Export Partnership conference and 20th anniversary on October 19th, in Regina.
STEP is a non-profit, government/industry partnership, designed to promote the growth of Saskatchewan's export capacity.