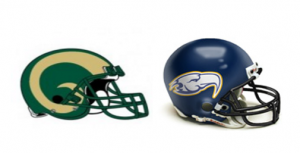 A pair of 1-1 teams collide in Vancouver Saturday night in Week 3 of the Canada West football season.
The Regina Rams will be looking for another solid effort from quarterback Noah Picton as they tackle the defending Vanier Cup champion Thunderbirds. Picton has had a phenomenal start to the season throwing for almost 1000 yards in just two games with eight touchdowns and no interceptions. His efforts have garnered him the CIS offensive player of the week for the first two weeks of the season.
620 CKRM will have the contest beginning at 6 o'clock with Mitchell Blair and Braden Konschuh.