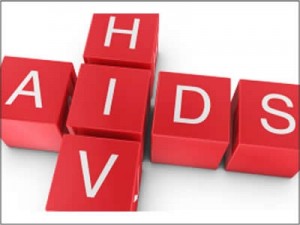 The more people who get tested, means more people being treated, which in turn means the spread of HIV and AIDS will come to a near end.
That's what a group of doctors believe as they request the government declare a state of emergency over HIV and AIDS rates.
The province currently has a rate two times higher than the national average.
In 2014, there were 114 new cases while 2015 saw 158. In the last decade, over 1,500 people have been infected in the province.
Dr. Ryan Meili says HIV is hard to track in the province because it remains asymptomatic in those affected for up to 2 years before showing signs.
However, he adds even though our measurement and monitoring of HIV in the province is very poor right now, there are examples in other provinces that could change that.
BC currently pays for all HIV drugs, so that there isn't a cost barrier for those seeking treatment.
The province claims there has been increased access to testing for HIV, with over 72,000 completed in 2015. That's 48% more tests than from 2009. The number of testing sites has also more than doubled from 20 to 48.
Meili notes the group is asking the province to implement the 90-90-90 by 2020 goal, which means 90% of those who are HIV positive knowing their status, 90% receiving treatment, and 90% having a level of HIV low enough so that it isn't transmitted.
He says living in a more fortunate country like Canada, if we put a focus on this we could almost eliminate AIDS locally and bring HIV rates down.
(CJWW)