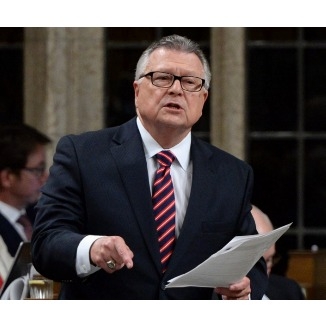 The Minister for Public Safety and Emergency Preparedness says Parole Board decisions must always ensure public safety as a number-one priority.
Speaking in Regina, Ralph Goodale says a recent Parole Board decision to grant Graham James full parole directs more focus on the needs of victims who have been abused.
James abused young players when he was a coach with the Swift Current Broncos of the Western Hockey League in the late '80s and early '90s.
The MP for Regina Wascana says in addition to the victims' well-being, public safety is paramount.
Goodale says the federal government does have a support system in place called the Victims' Ombudsman.