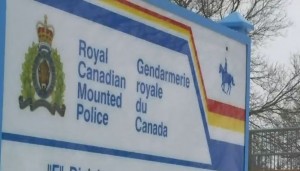 The hunt is on for three suspects after an attempted robbery on a grid road near the town of Fiske on Monday morning.
RCMP say the victim was driving on a grid road just south of Highway 7 when three people approached him on foot carrying what looked to be handguns. The victim left the scene immediately, but did see the three get into an older style black SUV.
The three were all wearing balaclavas, but one had a long, dark ponytail with the second suspect having orange, curly hair.
Many detachments in the western part of the province are on the lookout for the three and asks anyone with information to contact the nearest RCMP detachment.