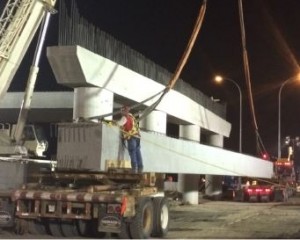 Construction on the Regina Bypass project continued on Tuesday with the installation of a girder on the White City overpass.
The deck of the overpass is supported by the concrete girders, which are responsible for transferring the load to the foundation of the overpass.
It took an hour for the girder to be installed by a crane. By the end of the project, there will be 44 girders in the White City overpass.