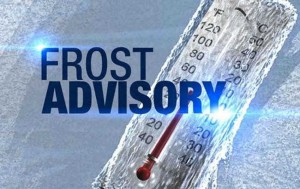 Environment Canada has issued a frost advisory for central Saskatchewan.
Cool, dry air and clearing skies will result in the temperature dropping below zero in some places on Tuesday night which is not good news for farmers trying to complete harvest.
The low in some places could dip to around minus 3.