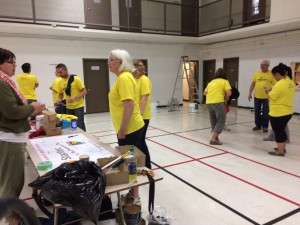 Volunteers from Stantec visited Souls Harbour Rescue Mission on Wednesday to help paint its gymnasium.
The employees have spent a year raising funds for the organization to refurbish the space.
Patty Humpreys with Souls Harbour says they wanted to make it a warm, inviting area because it's used so often by clients.
Related:
Souls Harbour Rescue Mission needs Thanksgiving volunteers