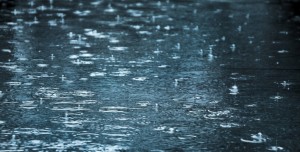 You may want to pack an umbrella with you over the next couple of days.
Rain has started coming down in most of the southern regions and if the forecast holds true, it will keep raining until Sunday.
All of southern Saskatchewan and much of central Saskatchewan have had a special weather statement issued.
The weather office says 75-millimeters of rain forecast to come down in some areas before a system from the Western U-S moves out of the area.
Regina is expected to see around 50 millimeters of rain.
The news isn't good for Saskatchewan farmers who have been struggling as of late to get their crops off the field.
Rain has stalled some field operations, mainly in the central and northern regions.
Surplus moisture remains an issue around Rosetown, Kindersley, Porcupine Plain and Tisdale.
Dave Baggaley with Environment Canada says expect the heavy rain to taper off early Sunday.
But he says in its wake – depending on where you are in southern Saskatchewan – expect anywhere from 50 to 80 mm of rain.