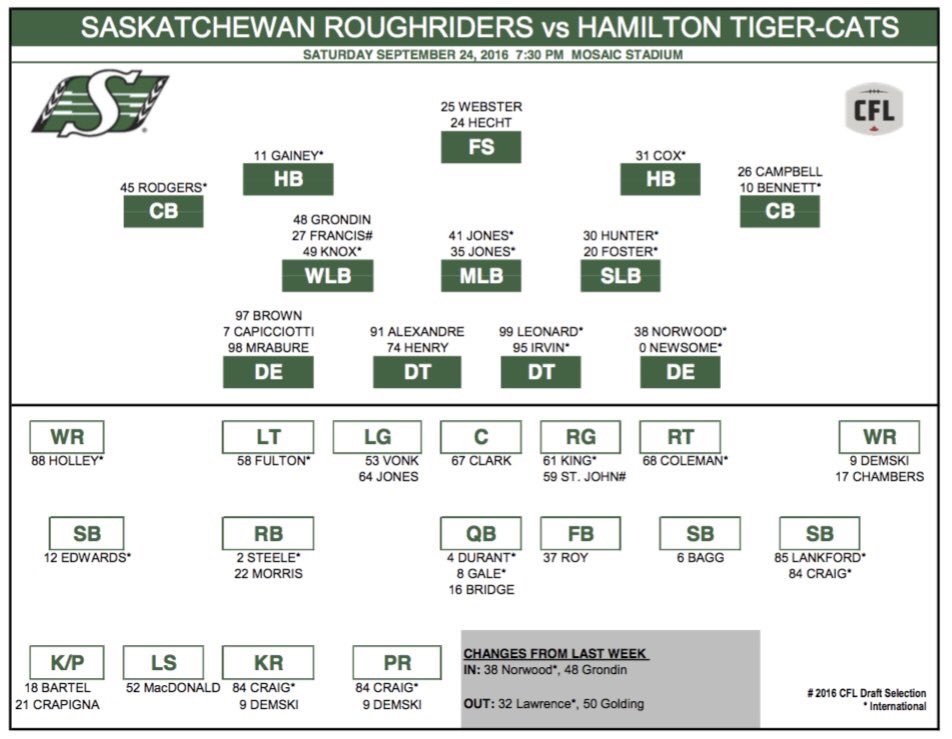 The Riders are making a season-low two changes to the roster as they get ready to play the Hamilton Tiger-Cats Saturday night.
One of those changes sees Eric Norwood come on to the active lineup for the first time this season.
Norwood, signed by the club in the off-season, had spent his entire three year CFL career in Hamilton before being released.
620 CKRM will have the game for you starting at 730 Saturday night with the pre-game show beginning at 430.