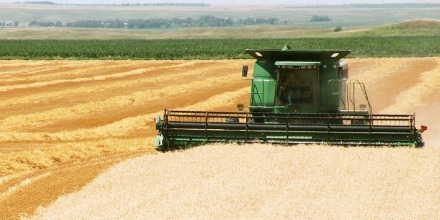 The latest G3 Canada market outlook says grain prices are generally showing stronger trends this month.
One exception is spring wheat.
The wheat pool returns this month are down three dollars a ton due to lower futures and a slightly stronger dollar.
Durum levels are unchanged to up two dollars a ton, due to slightly stronger prices.
Canola returns have risen seven dollars a ton due to stronger futures values.
Pea values are also pushing up about eight dollars a ton this month.
Soybean futures have also pushed higher, raising pool returns by two dollars a ton.