The "Holodomor National Awareness Tour" is making a stop in Regina.
It's a joint project combining the resources of government and groups like the Ukrainian Canadian Congress.
The tour takes places on a customized 42' RV, with a state-of-the-art interactive audio-visual technology centre on board.
The RV already has visited elementary and secondary schools, universities, government buildings, Ukrainian community and Canadian mainstream events, and festivals and gatherings across the country.
The goal of the awareness tour is to educate all Canadians about the famine created by Joseph Stalin in 1932-1933, murdering millions of Ukrainians.
Visitors will participate in a 60-minute, facilitator-led educational experience featuring audio-visual presentations on a 28-foot video wall and complementary learning activities on tablets.
Education Minister Don Morgan toured the Holodomor mobile classroom, parked outside the Legislative Building Monday.
He spoke with Regina high school students visiting the customized RV that provides interactive displays and information on the man-made famine that devastated Ukraine in the early 1930s.
"The Holodomor was a cruel, horrific time in our world's history, and we must never forget that dark period," Morgan said. "Saskatchewan's Ukrainian community has been instrumental in raising awareness in our province of this tragedy and this new national resource will help educate students and citizens across the country about the evils perpetrated decades ago on innocent families."
Holodomor, which means "extermination by hunger" in Ukrainian, is regarded by historians as a deliberate campaign of terror by Soviet dictator Joseph Stalin.
It claimed the lives of seven to 10 million people from 1932 to 1933.
Saskatchewan was the first jurisdiction in North America to recognize this genocide when the Legislative Assembly passed The Ukrainian Famine and Genocide (Holodomor) Memorial Day Act in 2008.
The government has hosted annual Holodomor commemoration services at the Legislative Building every November, and a bronze statue, "Bitter Memories of Childhood", donated by the province's Ukrainian community, stands just east of the building as a permanent reminder of this tragedy.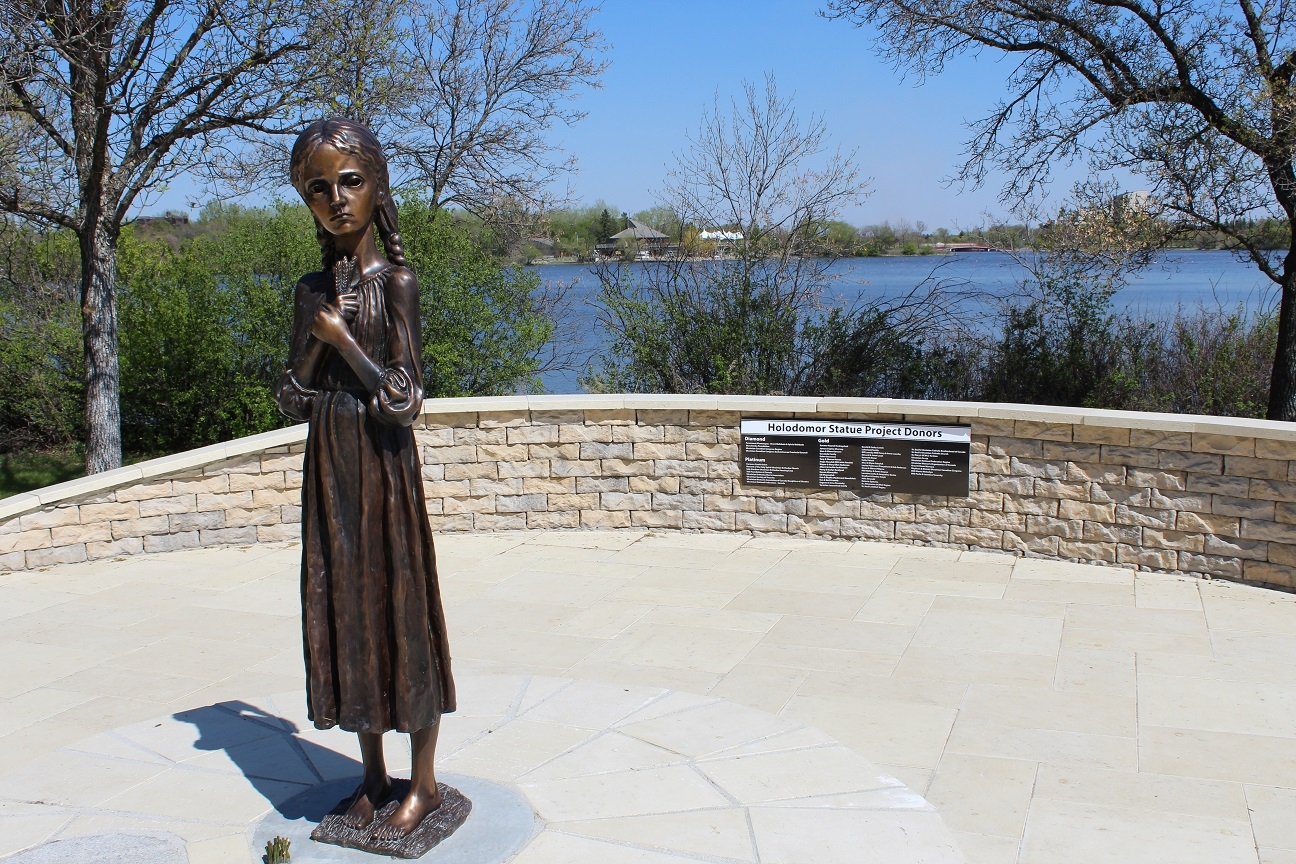 The arrival of the touring exhibit in the province comes just ahead of the Ukrainian Canadian Congress National Triennial Congress. which takes place September 29 to October 2 in Regina.
The exhibit will be on display at the congress.
The provincial government has designated 2016 as the Year of Saskatchewan Ukrainians in recognition of the many and varied contributions of citizens of Ukrainian descent to our province.
More than 13 per cent of Saskatchewan residents trace all or part of their ancestry to Ukraine, according to the last census.