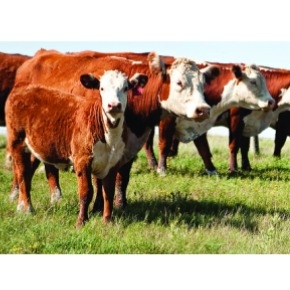 Saskatchewan cattlemen are expressing concerns about the closure of a major feedlot in Alberta.
Ryder Lee, CEO of the Saskatchewan Cattlemen's Association, says the shut-down of Western Feedlots in High River, Alberta, could push prices downward.
He says removing a feedlot of 100 thousand head of cattle is significant.
But he can't speculate on the amount, saying it is a complex industry.
Lee says changes in the value of the Canadian dollar or price moves by chicken or hogs could also have an impact on cattle prices this fall.
He says the shut-down points to a troubled outlook for the Alberta feedlot industry, pointing to additional taxes and employment and wage rules.
As well, the cattle business is being hammered right now.
The president of the Saskatchewan Stock Growers, Shane Jahnke, says the feedlot industry can take up the slack left by the shut-down of Western Feeds but he says anytime another buyer is out of the loop, it's
not good news for producers.
He adds prices could take a drop, but not like the past year.
He says prices have declined about 30 per-cent, but are still the third best ever.