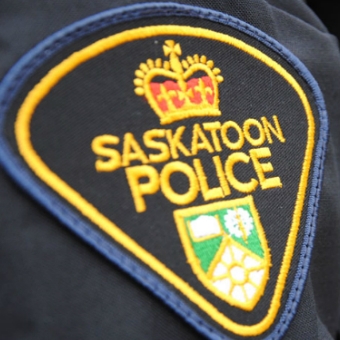 Saskatoon Police continue an investigation into a lengthy incident which brought out the Air Support Unit as well as ground units.
Early Monday morning, a K9 handler saw a black F350 truck speeding the wrong way on a one-way section of Ave C north.
The Air Support Unit was able to find the truck as it continued driving recklessly in the Quebec Ave and 37th St area.
Police tracked the truck as it sped out toward Highway 16 West, crossed the ditch driving back into the city toward Ave C north and finally stopping in the alley near Ave B and 27th St.
The 2 occupants were seen getting on bikes taken from the back of the truck and fleeing the area.
Air Support Unit was able to assist K9 in tracking down one occupant who was arrested at Av D and 25th St and a ground unit arrested the second suspect at 24th St and Av e C.
The truck was later found to be stolen as was the Alberta license plate that was on it.
Two 30 year old men are facing numerous charges.