The sports world is mourning three losses.
Golf great Arnold Palmer died Sunday at a Pittsburgh hospital at the age of 87 after experiencing heart problems.
Weyburn, Saskatchewan golfer Graham Delaet tweeted Palmer was a special man in the game of golf.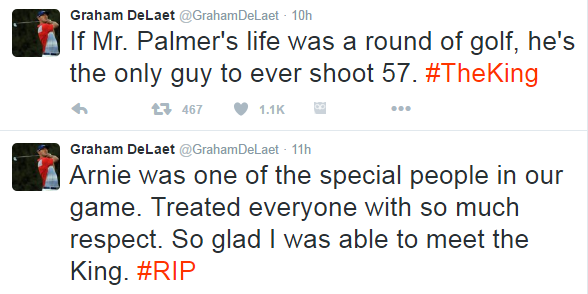 As well, Twenty-four-year-old Major League Baseball player Jose Fernandez of the Miami Marlins was killed with two other people early Sunday when their power boat slammed into a jetty off Miami Beach.
And the Calgary Stampeders say 23-year-old defensive back Mylan Hicks died early Sunday at age 23 after being shot outside a Calgary nightclub.
The CFL released a statement Sunday saying Hicks was the type of player you wanted in your locker room.
Teams, players, coaches, executives and media all extended their thoughts and sympathies over Twitter.