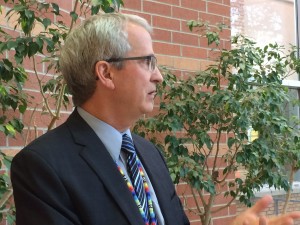 Layoff notices have begun to be issued in the Regina Qu'Appelle Health Region.20 employees will be losing their jobs, with the majority of the cuts being nurses.
The cuts were made at Regina General Hospital's inpatient mental health unit, after a review found there were too many positions in that particular unit.
"This is not about saving money, this will not balance our budget or attempt to balance our budget. This started as a process of aligning our staff scheduling, our staffing patterns to the needs of the unit," said Keith Dewar, President and CEO for the Regina Qu'Appelle Health Region.
Dewar says patient care will not suffer because of the layoffs, and he's hopeful employees will find other positions within the health region.