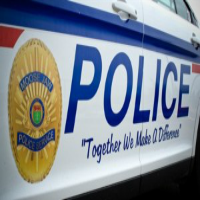 An out-of-control motorcycle caused about 6-thousand dollars damage to Moose Jaw's 9th Avenue Bridge Tuesday.
Moose Jaw Police says around 3:45pm, Police, Fire and EMS attended to a single-vehicle accident in the middle of the 9th Avenue Bridge.
A southbound motorcycle had lost control.
The driver sustained minor injuries.
Traffic on the bridge was disrupted for a short time.