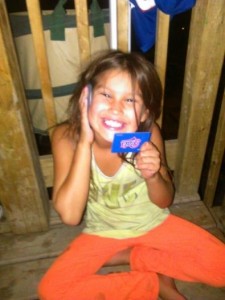 The Regina Police Service is asking the public for their assistance in locating a missing girl.
10- year old Patricia Stevenson was last seen in the 1000 block of Retallack Street with Margaret Lagimodiere on Thursday, September 29.
Patricia is described as being an Aboriginal female with brown eyes, slim build, straight brown hair, shaved on the sides.
She was wearing blue striped/floral leggings and a grey hoodie.
There is no reason to believe that she has come to any harm, however she is vulnerable because of her age and police need to locate her to ensure she is safe.
Anyone with information should contact the Regina Police Service at 306-777-6500, or your local law enforcement agency, or call Crime Stoppers at 1-800-222-8477.