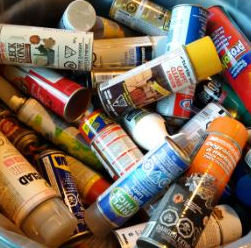 Recycle your household hazardous waste in Regina Saturday.
The city will accept household hazardous waste (such as fertilizers, aerosols, paint and batteries).
The sites will also accept major appliances (such as fridges and stoves), rimless tires and specific electronics, disposing of the materials in an environmentally responsible manner.
The City offers Household Hazardous Waste Day in partnership with Saskatchewan Scrap Tire Corporation, Habitat for Humanity Re-Store, Saskatchewan Electronics Products Recycling Association, ReGeneration and Saskbattery.