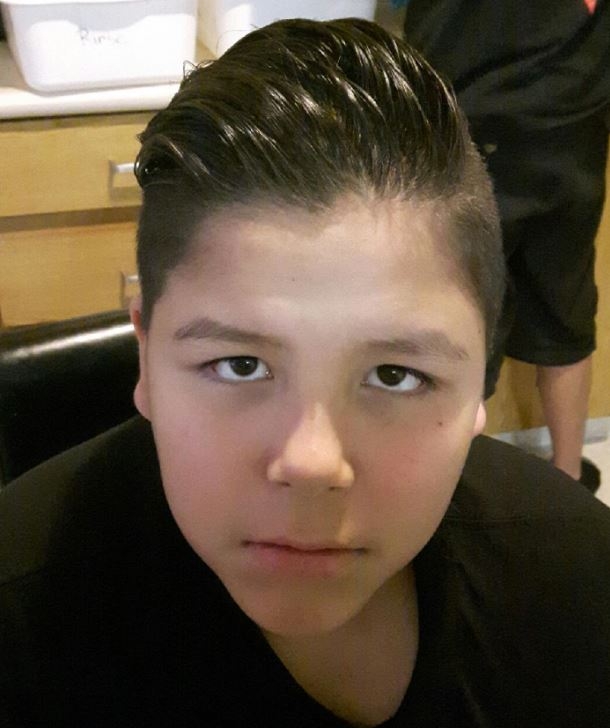 ‎
UPDATE: Wednesday October 5, 2016 – REGINA POLICE REPORT AIDEN FRIDAY HAS BEEN LOCATED
The Regina Police Service is searching for 11 year-old Aiden Friday who was last seen on Friday, September 30th.
Friday was last seen in Regina on the 800 block of Athol Street at approximately 03:00 pm and  is described as being an Aboriginal male, approximately 5′ 3″, 150 lbs, medium build with brown hair that is shaved on the sides and longer on top and brown eyes.
According to police, he was last seen wearing a black T-shirt, brown/green ball cap and black shorts.
Anyone with information that could assist police in locating Friday is asked to contact the Regina Police Service at 306-777-6500, or your local law enforcement agency, or call Crime Stoppers at 1-800-222-8477.