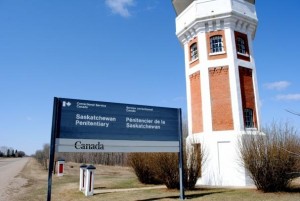 Federal corrections officials say they're investigating how a convicted murderer escaped from the Saskatchewan Penitentiary in Prince Albert.
Correctional Service Canada spokesman Jeff Campbell says Roger Joseph Gillet was being held in the minimum-security unit when prison staff discovered he was missing during Friday morning's count.
The minimum-security unit does not have a fence, but Campbell says inmates know where the boundaries are and the consequences for leaving.
Campbell says the idea is to build a sense of responsibility to get offenders ready to reintegrate into the community.
He couldn't talk specifically about Gillet's case, but says anyone who gets to minimum security is assessed as a low risk.
Gillet is 64 years old and is serving an indeterminate sentence for second-degree murder, forcible confinement, robbery, prison breach and escaping lawful custody.
(The Canadian Press)