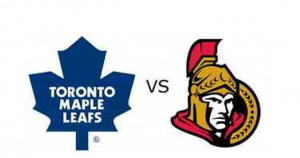 The Toronto Maple Leafs and Ottawa Senators will be on Sask-Tel Centre ice Tuesday night in an NHL exhibition game.
In rosters released by the two clubs on Monday, fans going to the game will apparently see Auston Matthews, the number 1 pick in this year's NHL draft. The Leafs will also dress former Moose Jaw Warrior Morgan Rielly, but Regina product Tyler Bozak will not play.
The Senators will have players like Dion Phaneuf, Erik Karlsson and Mark Stone in their lineup.
Game time is 7:30, and it will be shown on TSN 4 and 5.