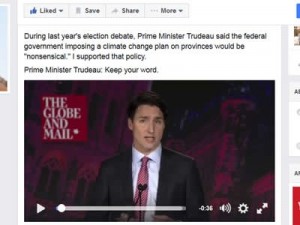 Premier Brad Wall is asking the Prime Minister to keep his election promises.
On the Premier's Facebook page, is a clip from one of the federal election debates where Justin Trudeau says imposing a cap-and-trade system would be "nonsensical".
It must be noted though, that Trudeau also goes on to say it would be nonsensical for provinces like B.C. that already have a world renowned carbon tax in place that is working.
The federal government announced on Monday a floor price on carbon pollution where the provinces can either put a direct price on carbon or implement and cap-and-trade system which meets or exceeds the federal target.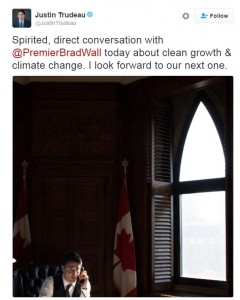 Premier Wall says now is not the time to put another tax on struggling industries.
Trudeau went to Twitter to say he had a conversation with Wall on the issue.
(CJWW)