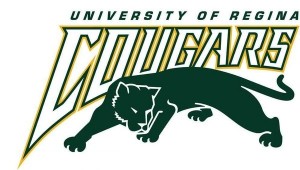 As announced in mid-June, a comprehensive review of the University of Regina's interuniversity Athletics program is underway. The review team consists of the following four individuals –
• Dr. Harvey King, director of the University of Regina's Centre for Continuing Education
• Ms. Sandy Slavin, former athletic director at the University of Lethbridge
• Ms. Stephanie White, former associate athletic director at Ryerson University
• Mr. Ron Wuotila, former athletic director at the University of Calgary
The purpose of the review is to reflect upon and evaluate the direction and performance of the Athletics department over the past decade and provide recommendations that foster progress towards the vision of creating a sustainable organization consistently characterized by excellence academically, competitively, and in the community.
"While a large portion of any review is to analyze what's happened in the past, they also serve to help move us forward," said Harold Riemer, dean of the Faculty of Kinesiology & Health Studies. "For us, the important question to answer is which type of Athletics program will best fit the strategic mission of the University. I'm looking forward to some excellent recommendations for us to build on."
The review team will be on campus this week conducting meetings with key stakeholders. The review report is expected to be completed by late November, with results of the comprehensive review and recommendations for action to be released by the end of the calendar year.
This will mark the second time that Athletics has commissioned a full review of the program. The department also had a review in 2004, just a few years after the program expanded to its current offering of 16 intervarsity teams.