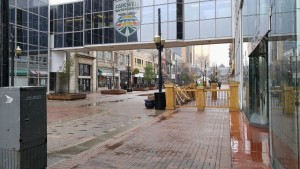 With no sign of it ending anytime soon, the Regina area is expected to have seen 100 plus millimeters of precipitation by the time this storm system which has delayed harvest by bringing rain and snow to much of the province has moved out.
Environment Canada says as of Wednesday morning, Regina had received 90 millimeters of rain/snow.
The Cypress Hills region has seen 106 millimeters including 40 centimetres of snow with Moose Jaw getting 64.
While Regina has not seen much snow, Saskatoon has seen 11 centimetres so far.