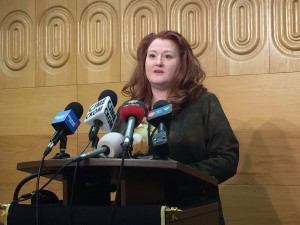 RCMP are asking for the public's help in locating missing 17-year old Mekayla Bali.
Bali was first reported missing on April 12. She was last seen at the Yorkton bus depot, but never made it onto the bus.
RCMP say they would like to speak with a man at the bus stop that day, who might have been one of the last people to have seen Mekayla.
"Any person out there, including this individual, who has had contact with Mekayla on April 12 or since that date, please contact the RCMP," said Inspector Jennifer Ebert, F. Division RCMP.
After fundraising for months, Bali's family has offered up a reward of $25,000 to find her.
"We're extremely hopeful that this will make a difference in terms of the tips, or quality of the tips, or that it will bring forward information that we are desperately seeking," said Paula Bali, Mekayla's mother.
Anyone with information is asked to call RCMP or Crime Stoppers at 1-800-222-8477.
Related: