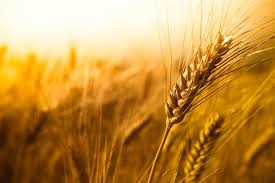 Economists from BMO have released their "Blue Book" looking at Canada's economic landscape, and it predicts the province's GDP to advance .5 percent compared to last year.
Saskatchewan's growth has been limited by the slide in oil prices, but the slight upswing in GDP has the farm sector to thank. Agriculture is having a strong year in crop production and steadily rising potash production, in spite of the effect of low global prices.
"It's no surprise that Saskatchewan is affected by oil and gas, which accounts for roughly 15% of their GDP – well below Alberta, but still a significant weight," said Robert Kavcic, Senior Economist, BMO Capital Markets. "The province is again losing migrants to other regions; for the housing market, the slowdown in employment and population growth comes at a time when a glut of new supply still needs to get absorbed."
"Though certain industries are rebuilding, Saskatchewan maintains a stable business climate," said John MacAulay, Senior Vice President for Prairies and Central Canada, BMO Bank of Montreal. "There is some hesitation in plans for expansion or purchasing, based on what's happening in oil and gas, but we still see a good amount of investment in operations, specifically with solid advances in dairy and poultry farming as owners take advantage of low interest rates."
The region will continue to experience slow progression and the re-elected Saskatchewan Party will need to consider adjusted timelines for new home construction and other large mining projects until market conditions improve.