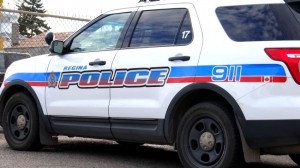 Police are investigating after a north Regina business was robbed Saturday morning.
Around 10:42 a.m., police were called to a business on the 190 Block of Broad Street North.
Witnesses told police the suspects entered the business with a baseball bat and a knife, and demanded money.
The suspects then fled the scene in a white minivan with an undisclosed amount of cash.
The two male suspects are described as being in their mid to late twenties, wearing tan pants and dark hoodies.
No one was injured and the investigation is on going.
Anyone with information that could help in this investigation is asked to contact the police at 306 777-6500 or call Crime Stoppers at 1-800-222-8477.