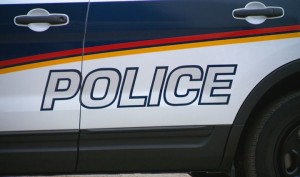 A 35-year-old Saskatoon man is in custody after he was caught breaking into a vehicle in the Hampton Village neighbourhood Monday morning.
Around 5:30 a.m., members received a call to the 400 block of Henick Crescent.
A witness was able to describe the suspect and show officers where he was last seen.
A police dog was used to track the man, who was later found hiding in a backyard a block away before getting arrested.
Police also discovered the suspect had several other unrelated outstanding warrants for his arrest.
He will appear before a Justice of the Peace later Monday.