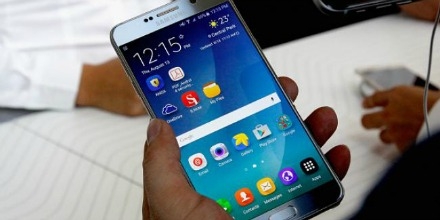 Samsung Electronics says it is now stopping production of its Galaxy Note 7 smartphones, a day after it halted global sales of the problem devices over concerns the batteries could catch fire.
Samsung says it has made a final decision to stop production for the sake of consumer safety.
South Korea's safety agency says the fact that Samsung's replacement Note 7s are also overheating or catching fire may mean they have a different defect.
Samsung Canada is asking all retail outlets to stop sales and exchanges.
It's urging Canadian consumers with either an original Galaxy Note 7 or a replacement Note 7 to power down and stop using it, and await further details about a full refund at place of purchase.
(The Canadian Press)