After weeks of hinting new music is on the way… We can confirm new music from Garth Brooks is coming tomorrow. (October 13th.) For a number of months Garth has gone live on Facebook every Monday for something called "Inside Studio G". The segment has taken fans inside Garth's operation, and explained what making music is like "behind the scenes".
Check out last weeks episode where Garth tells us a little bit about the new single.
A series of tweets earlier today filled us in on the new tunes title…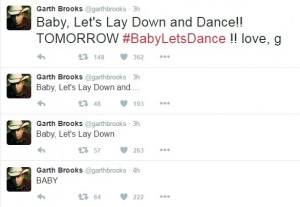 Listen for it tomorrow on CKRM!
Cheers,
Boz
BaslerRM on twitter