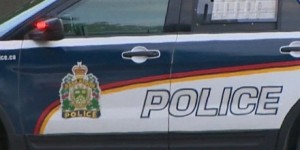 Police are investigating after a woman was dropped off at a Saskatoon hospital with a stab wound early Saturday morning.
Around 4:14 a.m., police were called to St. Paul's Hospital after a woman suffering from a serious stab wound to the neck was dropped off by an unknown person.
When officers arrived, the woman was in the process of being transported to Royal University Hospital, due to the nature of her injuries.
According to police, the victim is in serious, but stable, condition.
Police are now looking for a white Dodge Challenger that may have been involved in dropping off the victim at the hospital.
Anyone with information is asked to contact the Saskatoon police at 306-975-8300 or Crime Stoppers at 1-800-222-8477.