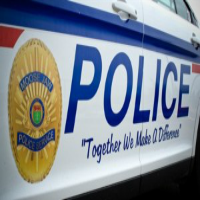 Moose Jaw Police say they have charged a woman after thwarting a possible robbery in progress early Monday morning.
Police responded to a 911 call in 11-hundred block of 9th Avenue NW just after midnight.
There, they found a woman had tried to steal merchandise from the business, but had taken off.
Police quickly set a perimeter in the area and called the K-9 unit to assist in locating the suspect.
The K-9 unit followed a track to a residence in the area of the 400 block Caribou St W where authorities found numerous stolen items relating to other crimes.
Later the suspect was located in an apartment in the downtown core.
The suspect was arrested and will be charged with theft, possession of stolen credit cards, several counts of possession of stolen property and several counts of breaching court orders.
The suspect will be held for court where the crown will ask the suspect be remanded in custody.