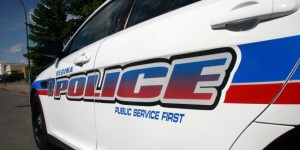 A "secure the building" protocol was issued for the Seven Stones elementary school on the 1000 block of McTavish Street after reports of a firearm at a nearby home.
Police are investigating the report, and don't believe it is anything serious, but they did issue the protocol to play it safe.
"Secure the Building" means there is a perceived threat outside the building resulting in all outside doors being locked with entry and exit limited to the front doors with all activity being monitored by police and school officials.
The protocol went into effect just before 1 o'clock Monday afternoon and came to an end around 3:30