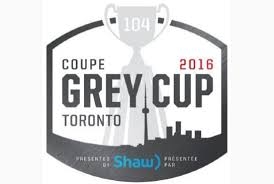 The Toronto Argonauts are reducing ticket prices for this year's Grey Cup game at BMO Field.
Tickets will start at $89 with thousands available for under $150.
Under previous pricing, the cheapest tickets were priced at $169 and $199.
Argos president Michael Copeland says the changes recognize the Toronto sports landscape has been a busy one this year. The NBA all-star game, the Toronto Raptors playoff run and World Cup of Hockey have happened here while the Blue Jays are currently facing the Cleveland Indians in the American League Championship Series.
The NHL Centennial Classic between the Maple Leafs and Detroit Red Wings will take place Jan. 1 at BMO Field, while the 2017 world junior hockey championship will be held jointly in Toronto and Montreal.
The Grey Cup game will be held Nov. 27.
(The Canadian Press)