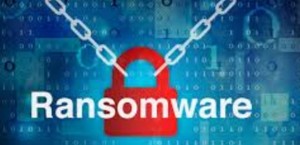 The Regina Police Service is advising people of a computer virus that has attacked local businesses in recent months.
The type of virus, commonly called "ransomware", works by encrypting files on the user's computer system and then holding them hostage until the user pays a fee to have the files decrypted.
Police say this is not a new type of computer attack but has become more prevalent globally in the last few years. The virus is usually installed unknowingly by the user.
Examples of how this can occur include visiting a compromised website while using the internet or opening a link or attachment from a unknown email address.
Once the virus is installed, a message will usually appear on the monitor advising the computer has been infected and the user will have to contact an email address for instruction on how to restore the infected files.  T
he perpetrators of the attack will then direct the user to pay a ransom to have the computer files restored.
Once the ransom is paid a decryption key is provided to the user to unlock the computer system and/or files.
In the attacks recently reported to the Regina Police Service, the user has been directed to pay the ransom in the form of cryptocurrency called "bitcoin" however other payment methods such as iTunes cards or Amazon gift cards are also common.
Regina police say they do  not support "paying" the ransom in these types of incidents as there is no guarantee that perpetrators will provide any means to unlock the infected computer system.
There is also no guarantee that the infected computer system or files will not be corrupted or damaged after they have been decrypted