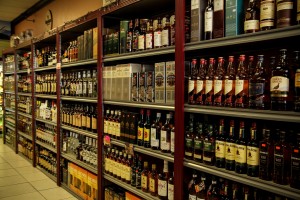 A union member Bob Stadnichuk says publicly owned liquor stores have been reduced to "sink or swim" retail stores.
Last fall, the province announced 40 of Saskatchewan's 75 government-owned liquor stores would be privatized.
The SGEU's Bob Stadnichuk says the province has taken the final 35 public stores from SLGA as a whole and moved them to a seperate entity, SLGA Retail Inc., and away from association to a Crown corporation. He believes the province could then transfer the public liquor stores to a private company if they aren't making money.
Stadnichuk says the government has stated in the past that they see the new system of privately owned liquor stores will generate as much revenue as the old system of only public stores. He says "I think the only way that they can manage to do that is to make sure that the public system fails".
Stadnichuk says public stores can't keep up with privately owned liquor stores when it comes to selling products to other businesses and restaurants because they cannot provide discounts.
Stadnichuk believes public liquor stores will now have to individually focus on their hours, staff and inventory, and will be monitored by the province. He says the stores that struggle to keep up revenue will be the first ones to be targeted for further privatization.
Stadnichuk says 170 staff have been given layoff notice, adding as much as 30 more staff could be laid off by the time the 40 stores are privatized.
(CJWW)