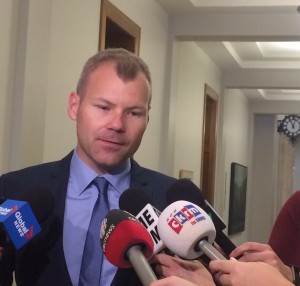 The government says they have had no offers for SaskTel, nor are they in talks with any potential buyers right now.
Should the government receive any interesting offers, it would be obligated to inform Saskatchewan residents.
"In the event that we ever do receive an offer that merits attention and consideration of holding a referendum, we'd have to look at how that would operate in the province and perhaps make some adjustments to the legislation," said Dustin Duncan, minister responsible for SaskTel.
The NDP says the government broke its word to Saskatchewan residents by considering the sale of the crown corporation.
"There's folks working for SaskTel and folks that count on the services that SaskTel provides, that need some firm answers," said Warren McCall, critic for SaskTel.