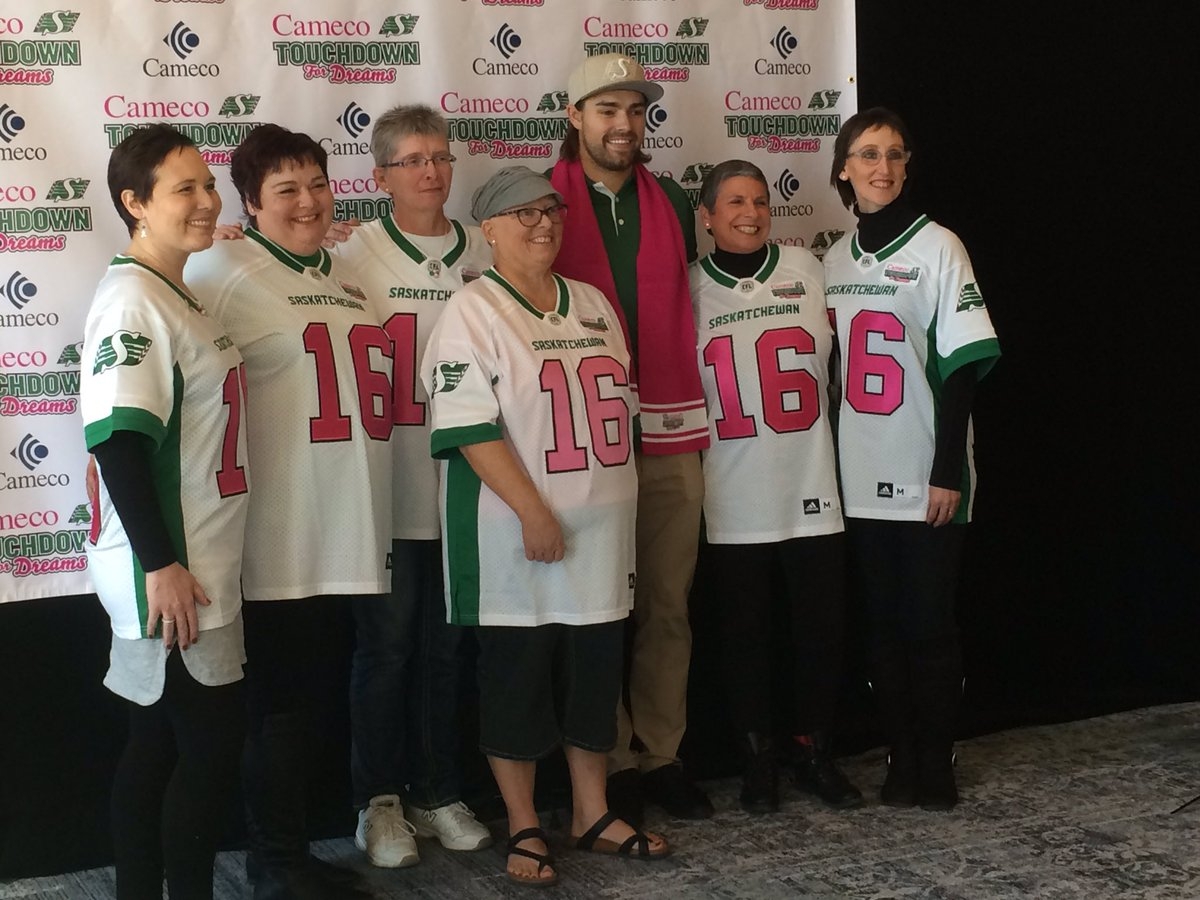 Seven Saskatchewan women fighting cancer had their dreams come true as part of the Cameco Touchdown for Dreams program.
Holly Wilton from Stoughton, Saskatchewan is one of those women. She and her husband had the chance to take a motorcycle trip through The Maritimes this summer.
Wilton's husband was also diagnosed with cancer, so the trip was a dream come true for them both.
"Just to have that get out moment, and see something different, and see something that you may never be able to get to see if you're sick or unwell. It's an honour to be part of this," said Wilton.
Pink scarves will be available for purchase at the Riders game on Saturday. The money will be used to make dreams come true for a new group of women next year.