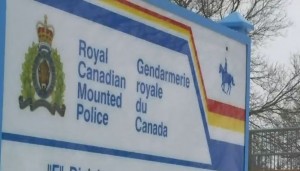 RCMP are on the lookout for a man in the Langenburg area after an attempted child luring incident.
It happened Thursday afternoon when four young kids in the town were walking to a park when a man in a minivan approached them and tried to order them into the vehicle.
The kids ran away.
The man is described as being a late aged caucasian with a medium build and clean face. He was wearing a red and black ball cap with the van being described as a burgundy or dirty-coloured red one with a small suction-type Canadian flag on the roof just above the windshield.