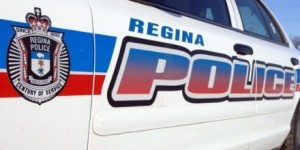 Regina police are investigating after a pedestrian was struck by a westbound vehicle while trying to cross Dewdney Avenue at 6 p.m. on Saturday.
Police say the vehicle fled the scene without tending to the pedestrian or talking to police.
The pedestrian was taken to hospital by ambulance with, what police are calling in a news release, "noteworthy but non-life threatening injuries."
The investigation is ongoing.
Anyone with information is asked to contact the Regina Police Service at 306-777-6500 or Crime Stoppers at 1-800-222-8477 (TIPS).