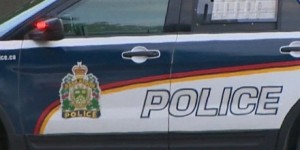 An investigation is underway after a Saskatoon police chase sent one man to hospital.
It all started around 4:20 a.m. Sunday when Saskatoon police officers noticed a stolen vehicle on the west side of Saskatoon.
When members attempted to stop the vehicle, the suspects evaded police.
Eventually, the vehicle collided with a fence on the north side of Bethlehem school.
A 21-year-old man was transported to hospital by EMS with life threatening injuries.
A 20-year-old man is in custody and facing a number of charges related to evading police, dangerous driving and firearms.
The investigation is ongoing.
Saskatoon police are asking anyone with information to contact the Saskatoon Police Service at 306-975-8300 or call Crime Stoppers at 1-800-222- 8477.