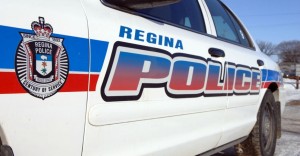 Four people are in custody after reports involving bear spray and firearms early Saturday morning.
Police say it happened around 1:00 a.m., when officers were called to the 400 block of York Street after a complaint of a man being bear sprayed and a vehicle circling/pointing a gun a home in the area.
When police arrived, the vehicle full of the four suspects evaded officers.
A short time later, a gun was seized and the group was arrested.
Cleveland Kequahtooway, 19, and three youths, who cannot be named in accordance with the provisions of the Youth Criminal Justice Act, are facing a number of charges.
Kequahtooway will make his first court appearance on Monday.