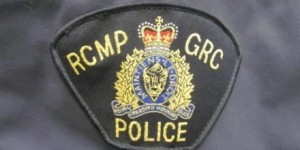 A Lloydminster man, 25, is being charged under the Traffic Safety Act after rolling his vehicle on Saturday.
RCMP say the single-vehicle rollover happened on Highway 16 east of Lashburn, Sask.
The SUV was travelling westbound on the highway before losing control and rolling into the north ditch.
The driver was treated by emergency medical services and released on scene.
Mounties are reminding drivers to "keep their hands on the steering wheel and their eyes on the road."