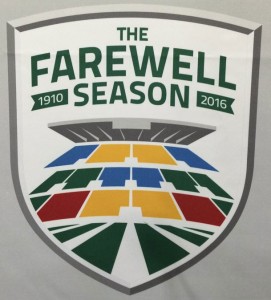 What will be a bittersweet night for the Rider Nation occurs Saturday when the Saskatchewan Roughriders play their last ever home game at Mosaic Stadium before moving across the street to the fancy new 278 million dollar Mosaic Stadium.
On Monday, the football club let fans know what to expect before and after the game versus the BC Lions.
It will be a night like no other filled with live music, videos, a light extravaganza and finally you, the fans being the biggest part of the show. You are encouraged to come early for this "electric evening" and be prepared to stay for the post-game celebration and formal goodbye that will allow Rider Nation to reflect on and celebrate their long standing home, one last time.
This will be a truly Saskatchewan event with Roughrider greats, special dignitaries and homegrown talents at halftime featuring; Jess Moskaluke, Jason Plumb as well as the Jack Semple Band.
"Mosaic Stadium has provided us with many special moments. We have been honouring the past all year long and we are finally approaching the very last goodbye." said Roughriders President and CEO Craig Reynolds. "We expect that there will be a lot of emotions flowing that evening and we look forward to sharing this with our Rider family."
Tickets are over 95% sold so don't miss out on this once in a lifetime event to be a part of the final chapter at Mosaic Stadium!
List of events:
2:00pm – GoodLife Fan Fest gates open
3:30pm – Mosaic Stadium gates open (get inside the stadium early as the party begins before kick-off!!)
5:00pm – Kick-off with the Saskatchewan Roughriders taking on the visiting B.C. Lions
Halftime – Capital Auto Mall Tailgates & Touchdowns Truck Giveaway and extended half time concert featuring Jess Moskaluke, light show, pyro and some "luminous" help from the fans
End of game – A once in a lifetime 25-minute closing celebration including video, pyro, and special guests!
It will not be the last football game played at Mosaic as the Regina Rams could have three more home games depending on how their playoff run goes. They will meet a yet un-named opponent November 5 in a Canada West semi-final.