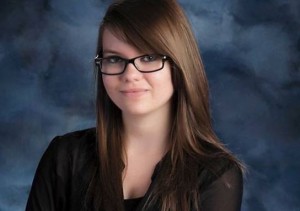 A 17 year old boy, who has pleaded guilty to the murder of 16 year Hannah Leflar, was to be in a Regina courtroom Monday for a sentencing hearing, but the hearing was delayed.
The body of Leflar was found in a north Regina home in January of 2015. The Crown has said it wants to sentence the boy as an adult.
The reason for the adjournment was several reports are still not completed meaning it could be April or May before the hearing is held.
A trial for a 2nd teenager accused in the crime is scheduled to go ahead next month,
Regina teen pleads guilty to 1st degree murder