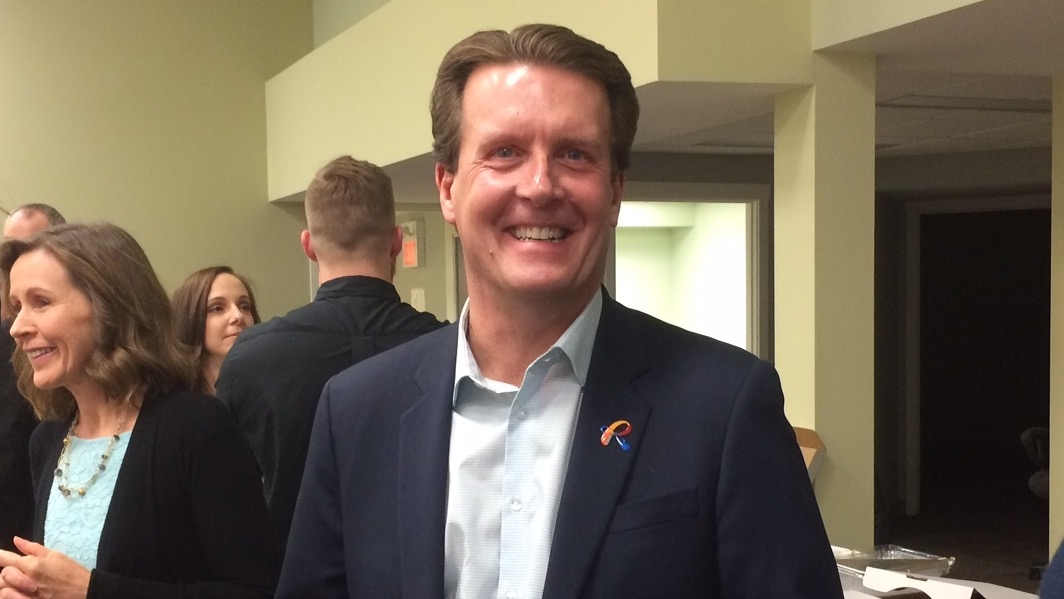 Michael Fougere has been elected Mayor of Regina for a second term.
After his re-election speech, Fougere told CKRM — even though he won by a landslide — he's surprised and honoured to continue his role as mayor.
"You never know what to expect when you go into a campaign, and to think otherwise really is a bit arrogant," said Fougere. "You work as hard as you can, you bring as many people as you can with you — as part of your team — and we're very successful, so I'm very humbled by this, no question about that."
Fougere beat out four other candidates: the brother of former mayor Pat Fiacco, Tony Fiacco, local environmentalist Jim Elliott, local playwright Evangeline Godron and local businessman Wayne Ast.
Mayor Fougere campaigned on a number of issues, including: improvements to infrastructure, the Railyard Renewal project, homelessness and affordable housing, as well as community safety.
Fougere was elected mayor for the first time in 2012 and calls the new Mosaic Stadium, wastewater treatment plant and civic pension plan his biggest accomplishments over the past four years.
Results were delayed through the evening, forcing officials to read aloud the results.