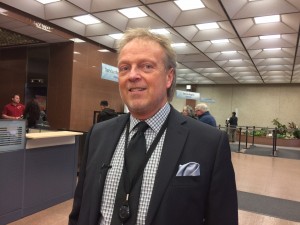 Voter turnout for Regina's municipal election ended up at about 20 percent.
The City says that number could be higher or lower because they don't have a permanent voter list to count how many eligible voters reside in Regina.
Voter information cards were sent out at the end of September, but the cards didn't make it to every residence.
"We aggressively took to the media, the airwaves, social media and on the website, letting people know that they didn't have to have that (card) to come and vote," said Jim Nicol, the City's Chief Returning Officer.
Nicol says the City did its best to properly market the election.
"I don't know what more will motivate people to come out and cast a ballot. It is the ultimate public engagement tool out there and we do hope that people utilize it."
About 37,000 people voted in this year's civic election.