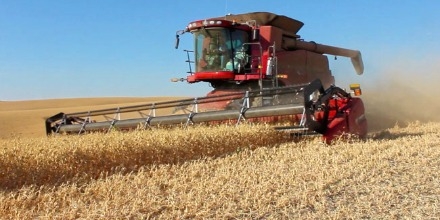 Harvest remains stalled in west-central Saskatchewan, where combining is estimated at 70-percent complete.
John Ippolito, the regional crop specialist in Kindersley, says a few combines were running on the weekend but the crop was taken off in damp condition.
Ippolito says fields are quite wet and some farmers may wait for the ground to freeze before getting back to harvesting.
He says if snow arrives, harvest may be delayed til next spring.
The latest crop report from the Saskatchewan ministry of Agriculture will be released later this morning.