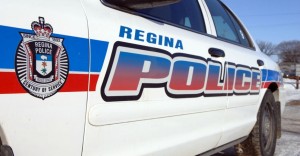 A Regina high school is in a secure the building mode after a threat was received this morning.
Police are at FW Johnson Collegiate on Fines Drive in Regina's east end  after the threat was received around 10:15 Thursday morning as they are looking for people they believe to be responsible. Some members have also been dispatched to another location about the alleged threat.
When a school is put into a secure-the-building mode, it means all outside doors are locked with entry in and out of the school monitored.
Classes are continuing as normal.